ABC: Brabathon PHILIPS
May 21, 2022 @ 9:00 am

-

9:00 pm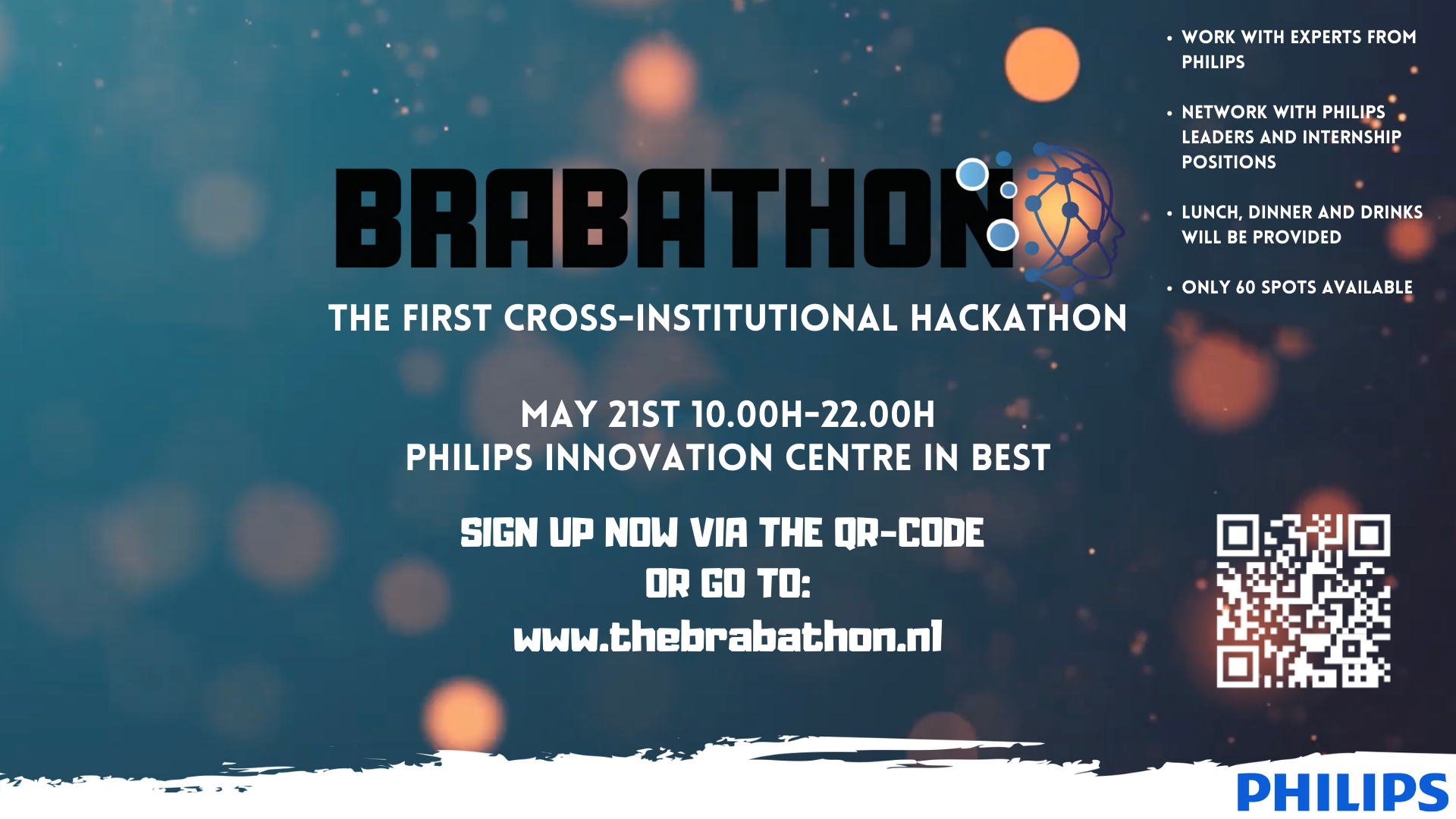 Do you want to experience what it's like to work on innovating the healthcare procedures of tomorrow? This is your chance!
What is the Brabathon?
On Saturday May 21st, students from 6 different universities in Brabant will join forces with Philips to solve real healthcare challenges! On this day, you'll collaborate with students and experts from Philips on a case, which you'll pitch to a jury at the end of the day.
What to expect during the day?
Working together with experts from Philips and Business Developers from the universities on real healthcare challenges
Experience the solutions and innovations that help treat patients better
A visit at the Philips Innovation Centre
Lunch, Dinner, and Drinks will be provided
Network sessions with Philips leaders and other students to get to know more about internships @ Philips
Inspiring talks of Leaders and entrepreneurs about how innovation helps physicians treat patients better
Time Investment
The event will take place on May 21th from 10:00am to 10:00pm. In addition, there will be an inspiration session on-site and online hosted from Station 88 on April 14th from 3:30pm to 4:30pm. During this session Philips will discuss how they achieve innovation, how new products are brought to the market and how Philips promotes and supports entrepreneurship. Also the cases for the hackathon will be explained. All the participants of the hackathon are invited for this event to hear more about the cases, get in touch with the Philips innovation team and meet the other participants.
And … of course the winning team will win a prize to enjoy with their team! So:
Do you want to learn how you create meaningful innovation?
Do you want to experience life in an innovative company?
Do you want to learn how you can create an impact at Philips?
Join the hackathon! Sign up via https://bit.ly/TheBrabathon but be quick, only 60 spots available!
*Registrations are open until April 15th.
For more information about the event visit: https://thebrabathon.nl