Bluetivity's walk-in-hour, get inspired, meet a career coach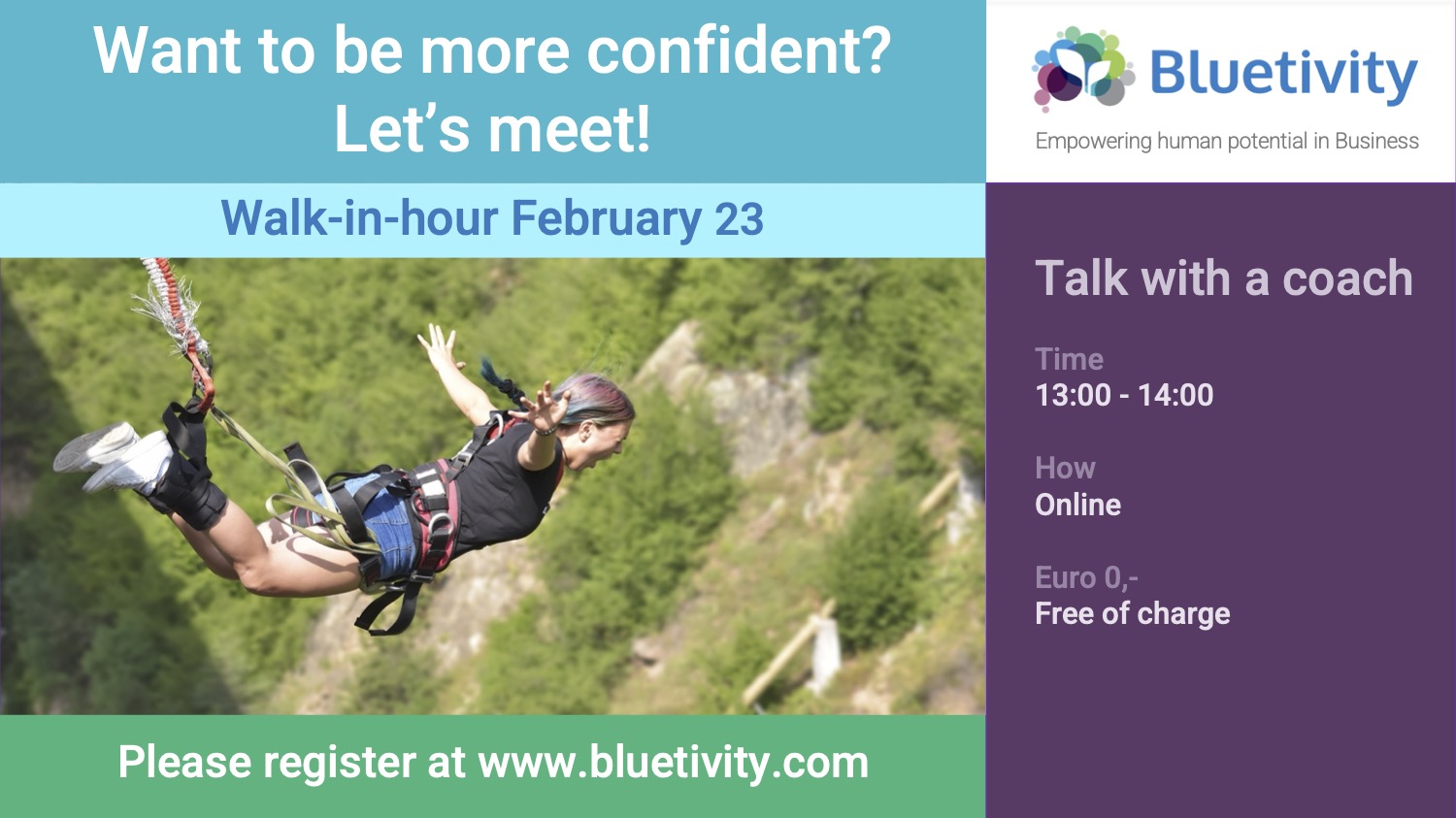 Get inspired, meet a career coach for a personal informal conversation​.
Feel free to talk with us about wanting to be more confident, your job, your career, or some issues you might face. We are prepared to listen to YOU!
We offer you the opportunity to meet us online or offline. If you want to be more confident or you would like to talk about any issue, concern, or opportunity regarding your career we are happy to listen to you and to give you some professional feedback. Please note: you need to register on our website, which enables us to invite you either for a video call or for a meeting in person at our office.
13:00
– 14:00
ONLINE or OFFLINE
High Tech Campus Eindhoven