DVC-SI Tafelgesprek: Juridische aspecten van data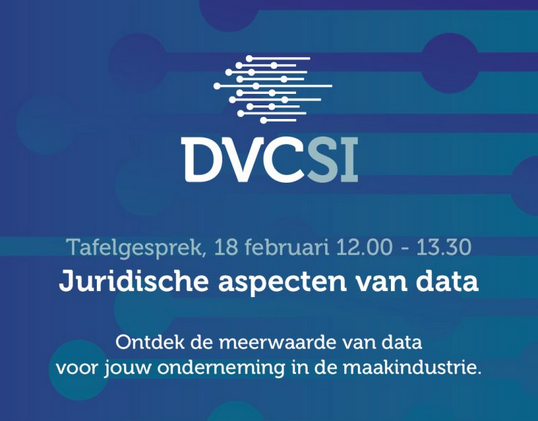 DVC-SI Table discussion Legal aspects of data
We cordially invite you to the 13th online DVC-SI Table Conversation. This will take place online on Friday 18 February from 12:00 to 13:30. The theme is: Legal aspects of data
In everyday reality, data plays an increasingly important role. For some companies, data is even the crown jewels on which the company runs.
When thinking of the legal aspects of data, one often thinks of the processing of personal data. But what about other types of data, such as technical know-how, data from machines, commercial strategies and methods, customer and market data etc. That is precisely what the emphasis in this Table Discussion is.
Want to read more? https://lnkd.in/eX-E9NVw