Student Team Recruitment Event
June 8, 2022 @ 4:00 pm

-

6:30 pm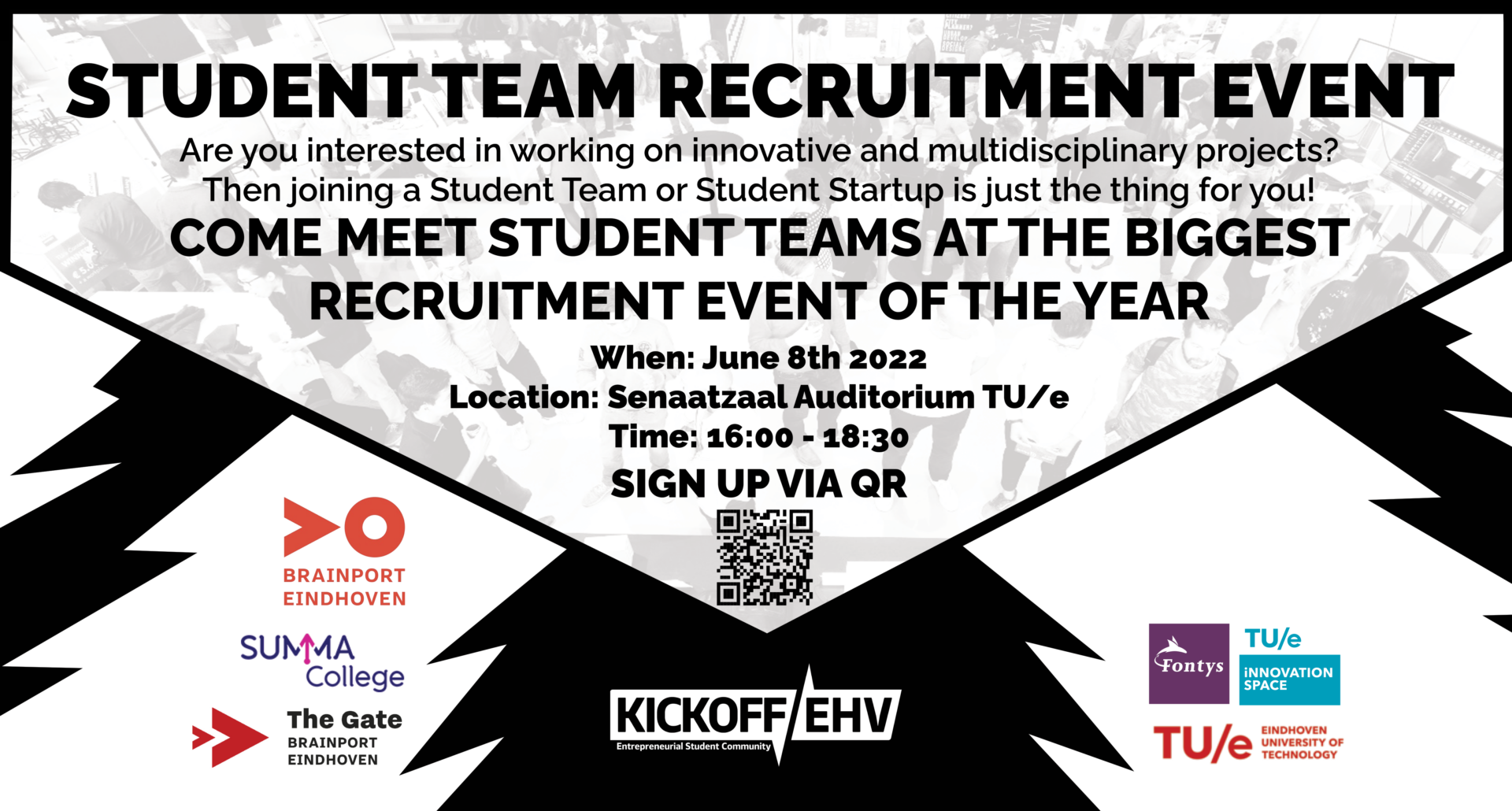 Are you interested in working on innovative and multidisciplinary projects? Then joining a Student Team or Student Startup is just the thing for you! Don't miss the upcoming "Student Team Recruitment Event" on June 8th from 16:00 till 18:30 on the TU/e Campus at Senaatszaal in the Auditorium. 🏘️ Subscribe via this link https://forms.gle/EunSTRSuNyFW4t4j9.
The event will host 30 Student Teams & Startups in total! Each has unique opportunities for students. Furthermore, those who sign up via this registration form will receive a badge with the chosen role: The Hipster, The Hacker or The Hustler.
This badge allows you to directly see which student teams/startups need your expertise. Additionally, those with the badge are offered free drinks and snacks during the event (so don't forget to sign up 😉). If you don't sign up, fear not you can always just walk in during the event. Bring a friend!
Student Team Recruitment Event is a collaboration between @Innovation Space, @Kickoff EHV, @The Gate and Educational Institutions of the Eindhoven region (@Fontys, @Summa College & @TU/e). We're organizing this event to help students enjoy working in a multidisciplinary team that prepares them for the real world and creates a more collaborative approach for all educational institutions so we hope to see you there! 😏
#entrepreneurship #opportunity #studentteam #business #students #kickoffehv #startups #eindhoven #companies #community #tue #fontys #summacollege #event