TNW Conference
June 16, 2022

-

June 17, 2022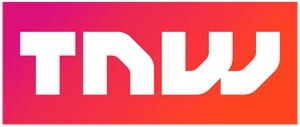 Bigger, bolder, better.
ARE YOU READY FOR TNW CONFERENCE 2022?
It was awesome to get back to business in person. Under the most extreme circumstances, we managed to pull it off, and it was spectacular.
Building on that success, we are hyped to start working on TNW Conference 2022 immediately! It'll be bigger, bolder, and (dare we say?) better! With more speakers, more workshops, more networking, more businesses, and more attendees, TNW 2022 will be off the charts!
Returning to Amsterdam on 16 & 17 June 2022, you can expect to rub shoulders with international tech executives, venture capitalists, policymakers, authors, startups, and scale-ups, during two days of business, exchanging of knowledge, and just a whole lot of fun.
So register your tickets, claim your exhibitor booths, mark your calendars, and get ready for the perfect mix of business, inspiration, actionable info and fun. 'Cause we are TNW – we are the heart of tech.