TOPX Summit 2022
September 22, 2022

-

September 23, 2022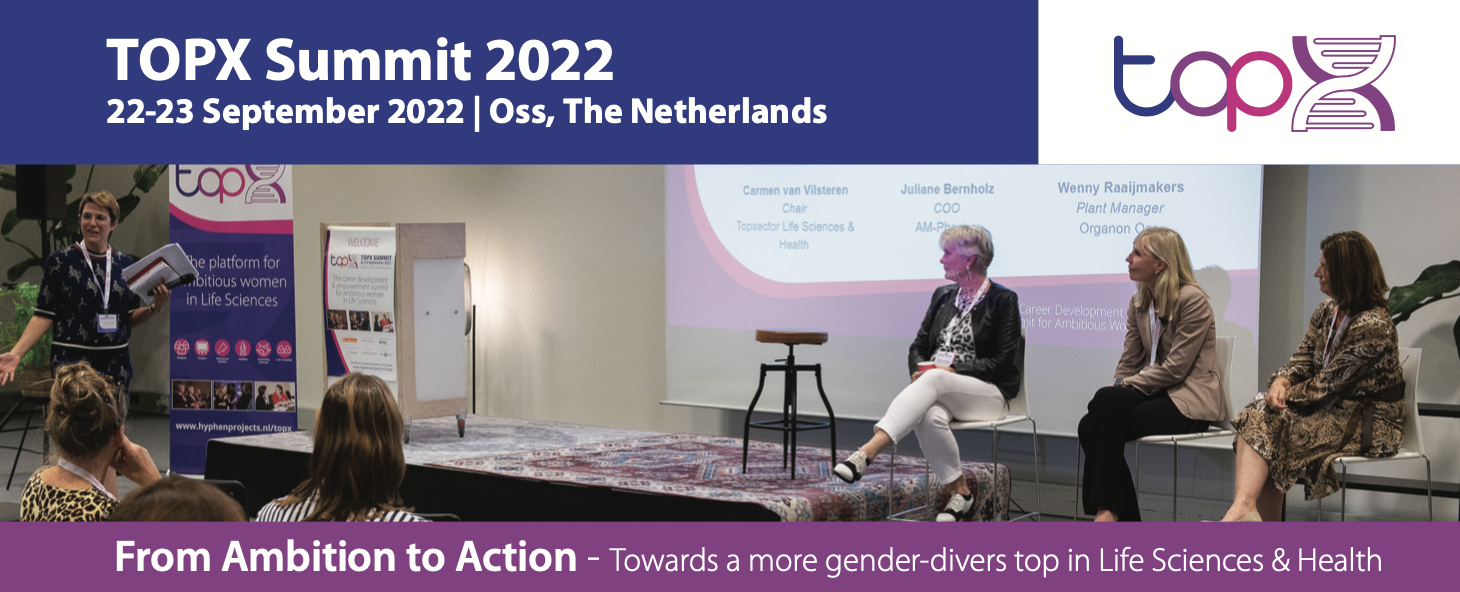 TOPX Network | Mission and Vision
Providing a unique and valuable network for ambitious women in Life Sciences by supporting and encouraging our members in their personal growth and development and empower them to take on leadership roles.
TOPX Network | What we provide
Year-round meetings; including expert talks, networking sessions and online events. Meet, Connect and Learn from and with one another.
Females to Follow Awards | Aim
Empower and honour outstanding females in the Health & Life Sciences sector and celebrate their achievements. By doing so inspire the next generation of women to follow in their footsteps. The winners of the Female to Follow awards will be announced at the TOPX Summit on 22 September in Oss.
More info: check out the Females to Follow page
TOPX Summit 2022
You are invited to register for the TOPX Summit on 22-23 September 2022 live in Oss, The Netherlands. At the TOPX Summit, some of the most inspiring and successful female and male leaders in the Life Sciences Sector will share their insights and key learnings to a room full of talented and driven women.
The 2-day program will cover deep dive workshops, interactive discussions, personal stories, and lessons learned. Networking opportunities will include 'Meet your mentor, Speed dates with biotech CEO's, Catch your Coach and an informal dinner on September 22.
Register now and we look forward to seeing you on 22-23 September 2022 in Oss.
Related Events