Venture Visionaries
September 29, 2022 @ 4:30 pm

-

5:30 pm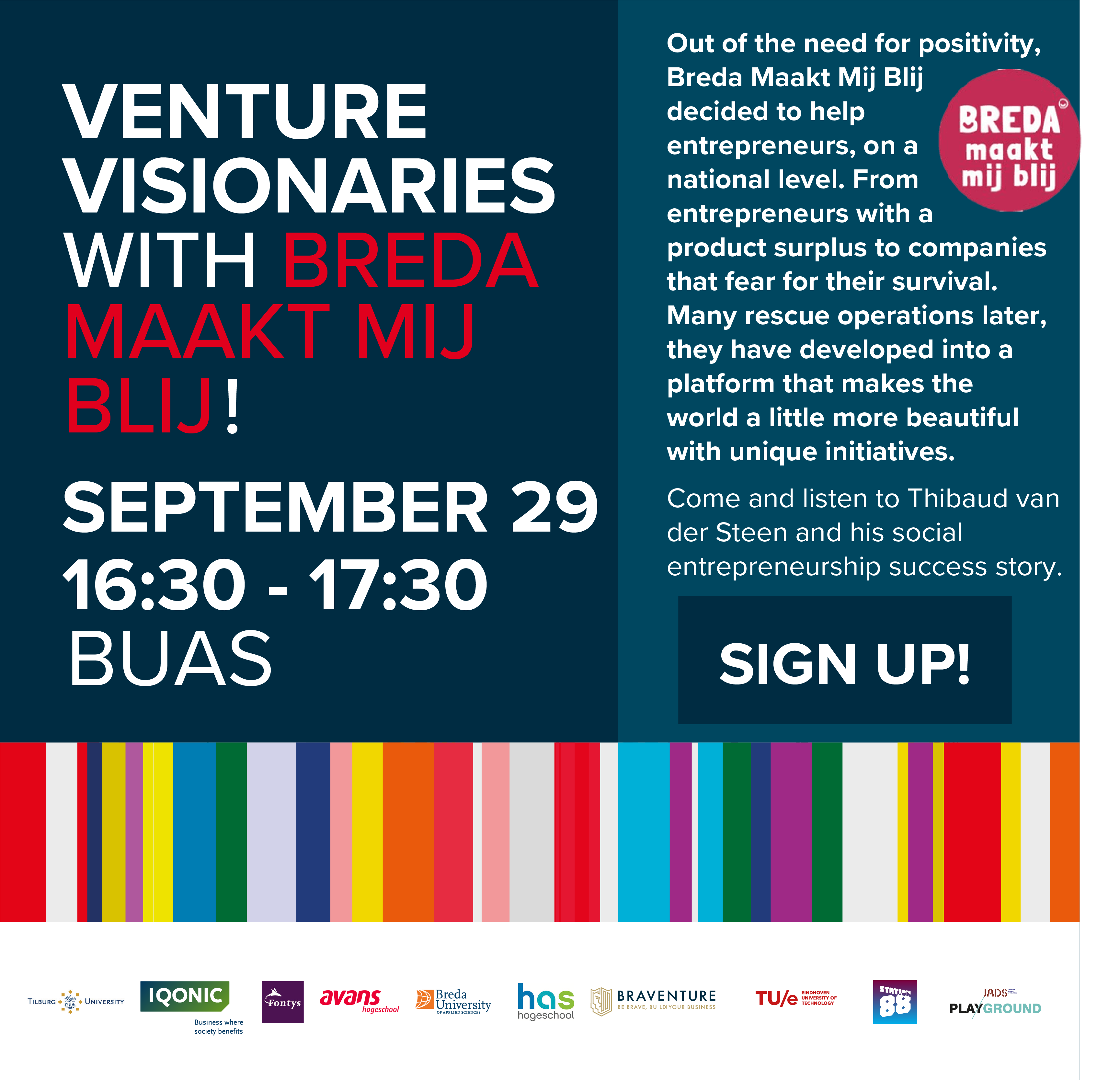 For this edition we have invited Thibaud van der Steen.
Thibaud is the founder of Breda Maakt Mij Blij, is a social entrepreneur and graduated in 2011 at Breda University of Applied Sciences.
In 2020 he started Breda Maakt Mij Blij with his partners.
'At the moment we are working hard to solve part of the food problem on a national level in a creative and innovative way.
We make people happy. From entrepreneurs with a product surplus to companies that fear for their survival. If we can help, we take action. Together with our followers.
We have already saved 170,000 Gladioli from farmer Theo, 20,000 bottles of wine from the nuns in Oosterhout and 10,000 kilos of pumpkins from farmer Chris.
All this earned us, among other things, a mention in the KVK innovation top 100.
I would love to tell you more about our great projects and how making people happy can be the start of a fast-growing company.'
Join this event and get your ticket via Eventbrite link below.
Venture Visionaries with Breda Maakt Mij Blij Tickets, don, 29 sep. 2022 om 16:30 | Eventbrite